Working since 2008
About
Babilo
Babilo came into being in 2008. The founding partners are both very organized, independent, and solution-oriented individuals who enjoy using their skills to help people get organized. In business together since 2001, they possess complementary skills that have proven to be invaluable to the success of their business.
It is probably worth mentioning that when the partners began working together in 2001, they had a third partner. A component of this business involved a retail outlet for which Lynette had primary responsibility. While the business experienced exponential growth, the partnership unfortunately fell apart. Many valuable lessons were learned through this experience.
more about us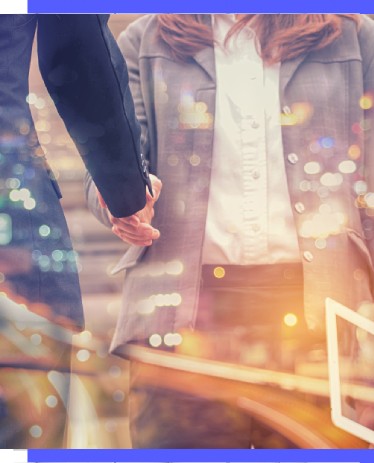 Our goal is to help put you in control of your finances and financial system to whatever extent you require and/or is necessary for you to run your business in an efficient and cost-effective manner.
Many small business owners get into business to pursue their passion – to live the dream of doing what they love each and every day. What tends to catch many by surprise is how much more they are expected to handle in the course of a normal day. Some of the more common issues each small business owner deals with apart from regular interactions with customers and suppliers are financial, banking, personnel, regulatory, and a host of others that continually crop up.

"
I have known Lynette for more than 20 years. She has helped me with numerous accounting issues and has taken on files that were both difficult and very disorganized. Lynette is extremely meticulous and knowledgeable. She was always the go to person when I had challenging issues to sort out.
I would recommend Lynette very highly.
- Dave Johnson, CFP, CPCA
Strategic Tax & Accounting Services

"
I started a small business about 15 years ago and Lynette has been with me right from the start. She initially came very highly regarded through word-of-mouth referral and far exceeded my expectations. To this day she still amazes me with her organizational and accounting skills. Personally, I cannot imagine working with anyone else. Knowing she's around helps me sleep better at nights.
- Douglas Perkins
Business Owner

"
Our company was experiencing serious cash flow issues to the point where key suppliers stopped shipping and making payroll was a challenge. Lynette came in, focused on collecting receivables, tightened up our billing process, made arrangements with suppliers, and worked closely with our banker. This helped us avoid the very real threat of going out of business. We are very grateful!
- M. Durocher
CEO

"
When I started at my current position, the accounting system that was being used was new to me. Lynette provided excellent training and I was up and running NewViews in no time! Lynette continues to provide financial expertise to our association. She is a true professional and a pleasure to work with.
- Wanda Walters
Finance Administrator